In-Image formats used by ADBRO consist of 2 parts:
In-Image part that is displayed over the image as In-Image Banner, Takeover or Canva
Under-Image part that may contain Carousel, Video or stand-alone Under-Image Banner
Supported formats can be configured on per-Site level depending on your requirements.
You can check out Demos for all available formats at the Demo Page.
In-Image

Takeover
Takeover occupies entire image for 6 seconds.
After 6 seconds Takeover is collapsed into In-Image Banner.
Canva
Canva occupies entire image as an animated border. Animation stops after 15 seconds.
Under-Image
Under-Image part always uses Image width.
Video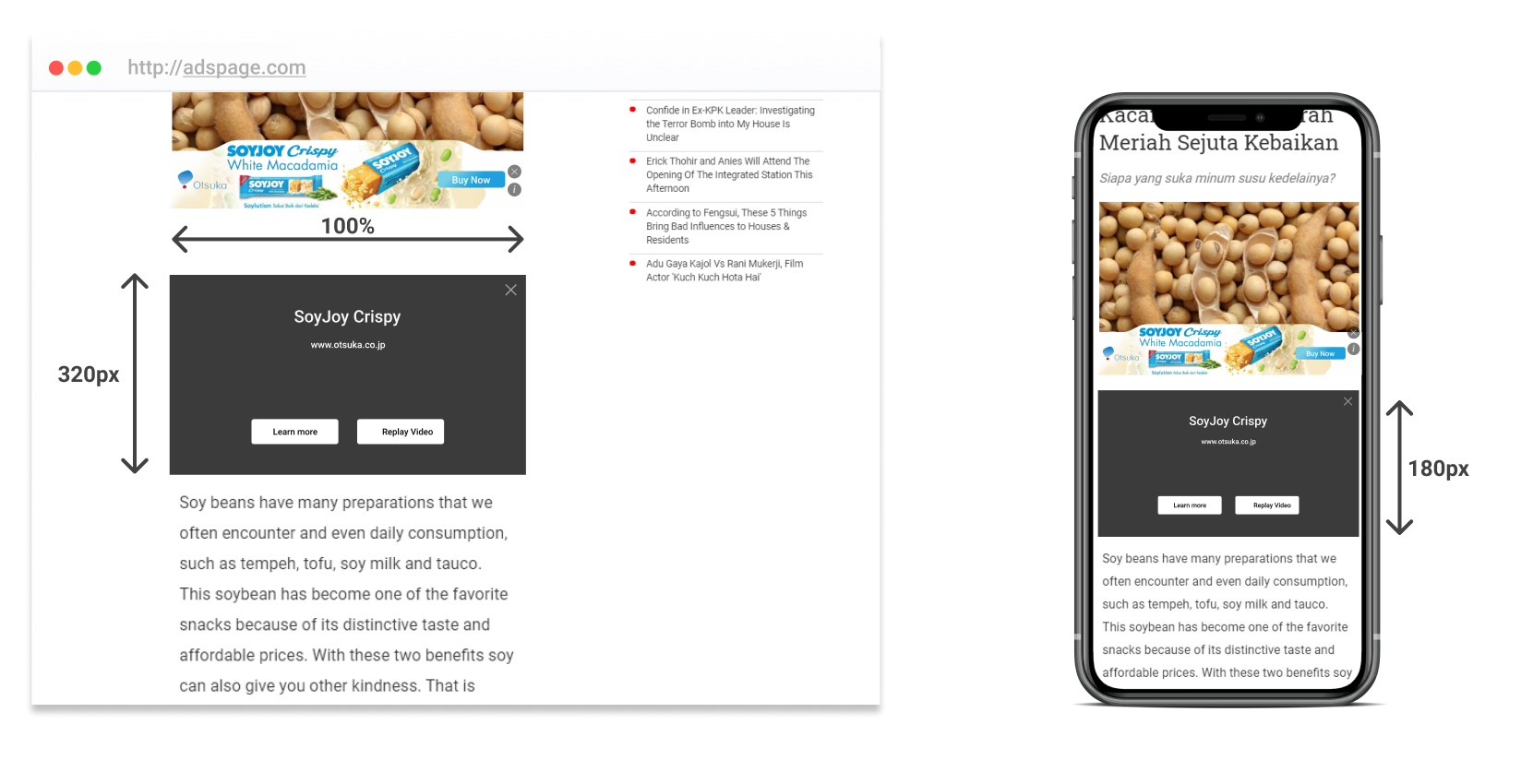 Carousel